10 February, 2023
Mangroves, one of Florida's most valuable coastal resources, preserve biodiversity, protect coastlines, and even mitigate climate change. Its unique ecosystem is also essential for supporting the well-being of the human population.
Our Sonnedix USA team – based in Miami – joined forces in February with Volunteer Clean Up, an organization created by a couple passionate about encouraging locals by reducing the trash found on shorelines. Just steps away from our office, our initiative to make an impact took us to a mangrove shoreline of Biscayne Bay in Coconut Grove.
As our team received their briefing and geared up for cleaning, we learned how mangroves serve as habitats for many species of plants and animals, such as tarpon fish, shrimps, crabs, ibis, and more! Not only were we going to clean the area, but essentially, we were helping the survival of these species.
After a couple of hours, our team had gathered 150 lbs. (68kg) of trash, including bottle caps, food wrappers, Styrofoam, cigarette butts, and aluminum cans. As I saw my teammates share everything they had discovered, it was apparent to me that the teambuilding activity also provided a moment of reflection on how our daily actions impact our neighborhoods.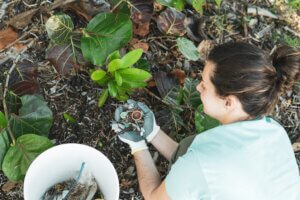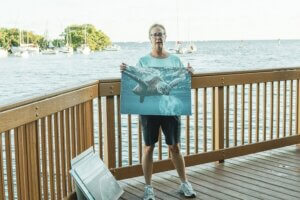 "What shocked me is how fast the waste will come back on the shore again. After every storm, you need to start over again. So, the problem should be solved from the source of changing our habits in using plastic." - Miriam Guiglielmetti, Project Controller Analyst
"I was shocked at the concept of microplastics and how they were everywhere. I spent 10 -15 min in one spot without moving to pick up all the tiny pieces, and I am sure I didn't even remotely get them all." – Rebecca Blathras, Strategy Optimization Manager
"This activity boosted me to do a little more to help decrease the proliferation of plastics and pollutants in our oceans, especially single-use items such as food plastic wrappers and plastic packaging." – Ana Guerra, Document Management Associate
According to Volunteer Clean Up, there could be more plastic than fish in the sea (by weight) by 2050. This rise in plastic waste will threaten ecosystems that are already fragile and harm our sea life, including sea turtles, who tend to eat plastic bags, thinking they are jellyfish.
Ramon Selva, Head of Finance (US), said, "The problem with marine debris is seriously polluting our beaches. We need to encourage more people to participate in these voluntary cleaning activities. I am proud that Sonnedix promotes these pursuits that enable us to act and protect our environment."
We thank this incredible environmental conservation organization, we gained valuable experience in raising our awareness in reducing the use of plastics and helping us protect our diverse ecosystem, which allows for storing carbon and preventing soil erosion.
"People can do some extraordinary things if they work together for a cause." – David Doebler, Volunteer Clean Up