23 September, 2019
PARIS, France - Sonnedix, a global solar independent solar power producer (IPP), held a ceremony to officially mark the inauguration of its 5MW solar PV plant in St Etienne-des-Sorts, southern France.
The ceremony was attended by Didier Bonneaud, Mayor of Saint-Etienne-des-Sorts, key project partners, including the EPC contractor METKA EGN, leaders from the renewable energy sector and community representatives.
Construction on the solar plant began in late 2018 and was completed, ahead of time and budget, in March 2019 and grid connected in June 2019. Sonnedix's operating capacity in France has reached 252MWp following a string of acquisitions over the last 12 months.
Didier Bonneaud, Mayor of Saint-Etienne-des-Sorts said: "Our municipality has been supportive of this project from the very beginning and we are delighted to see that Sonnedix has overcome all the specifies related to the site. We are proud that a renewable project of this size has been implemented on our soil and will be in operation for the very long run with a reliable and long term partner like Sonnedix."
Jean-Philippe Fau, Representative Director for Sonnedix France said: "This ceremony is an opportunity to thank all parties involved for their support in bringing the solar plant to completion, as we continue to expand our controlled capacity in France through the development, construction and acquisition of solar plants for the long term."
Axel Thiemann, CEO of Sonnedix, said "We're delighted to have exceeded 250MW operating capacity in France in 2019. Our pace of growth in-country is being mirrored in our other OECD markets."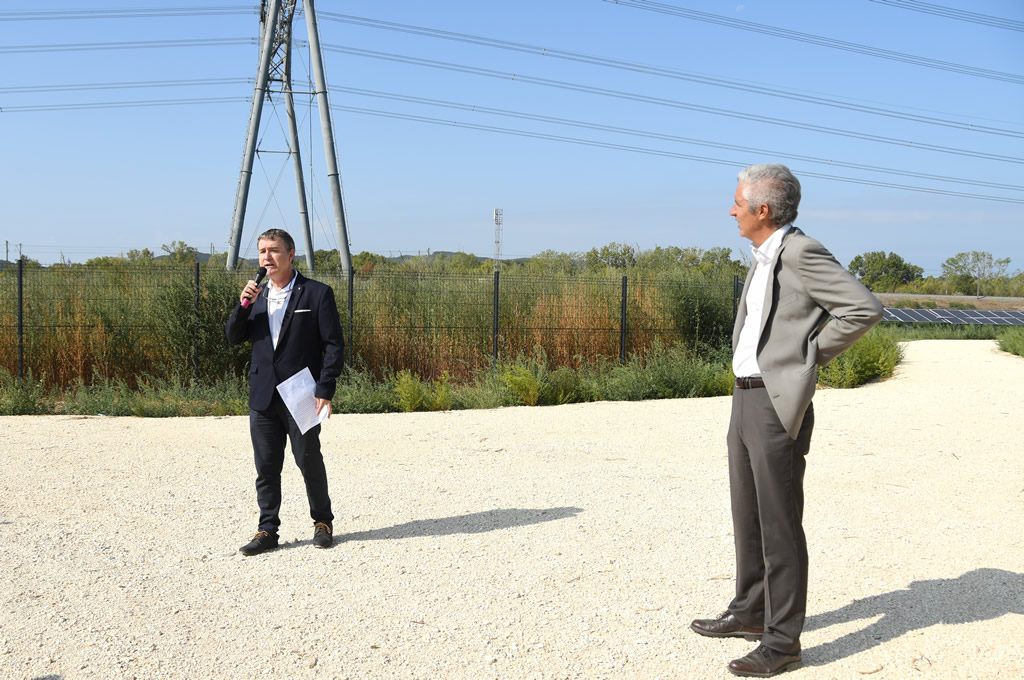 Didier Bonneaud, Mayor of St Etiennes-des-Sorts, speaking at the Sonnedix St Etienne Solar PV plant ceremony (with Jean Philippe Fau, Representative Director, Sonnedix France).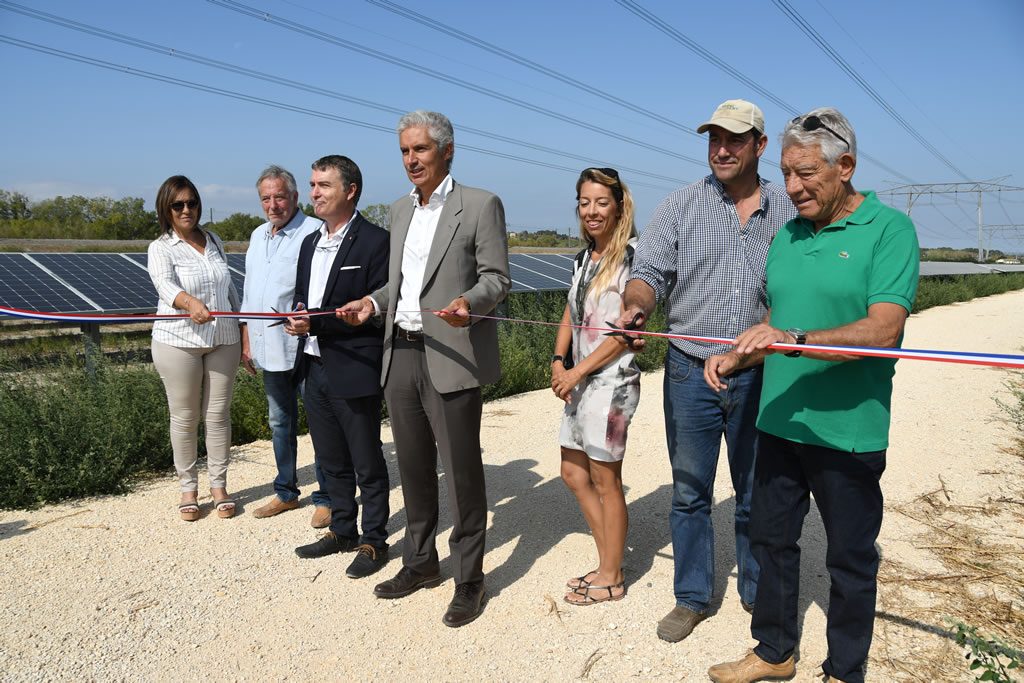 Ribbon-cutting at the St Etienne Solar PV plant inauguration, September 2019
/Ends.
For media enquiries, please contact comms@sonnedix.com.
About Sonnedix
Sonnedix Power Holdings Limited (together with its subsidiaries, "Sonnedix") is an Independent Solar Power Producer (IPP) with a proven track record in delivering high performance cost competitive solar photovoltaic plants to the market. Sonnedix develops, builds, owns and operates solar power plants globally. For more information about Sonnedix, please visit sonnedix.com